---
MUNCHKIN NET
PHOTO GALLERY
WELCOME - any nice pictures of members' kitties?
Get instructions from Webmistress. We will send instructions for e-mailing Photos or snail mailing. Photos will be returned if you include a stamped self-addressed envelope.
In the meantime, here are some photos:
Rubyslippers Hannahs Myst
Here's a cute little tortiepoint and white Munchkin when she was little (she's grown up to be a beauty since then). She lives with new member Robin Stone in Lancaster, PA.
---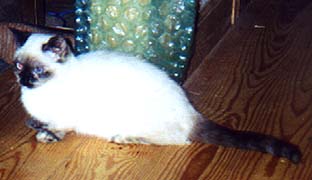 Nice little tortiepoint Munchkin teenager
Kittymews Gardenia Fair
---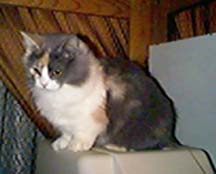 Bluecream and White Munchkin perched on high
Kittymews Squishy
---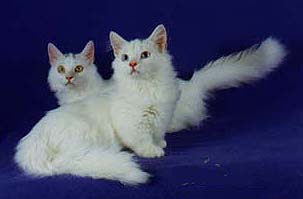 Munchkenland Lance and Munchkenland Nathan
White longhaired Munchkins - pretty regal, huh?
---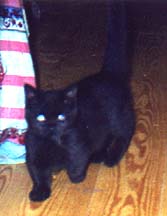 Black male Munchkin juvenile
Kittymews L.S. Marvin
---
Munchkinlane's Ozwat of Crearwy
This red classic tabby boy resides in the Netherlands with the Judkins family
---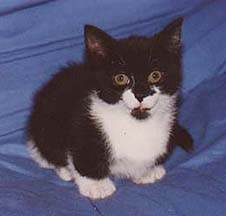 Pitterpat un-named black and white kitten
---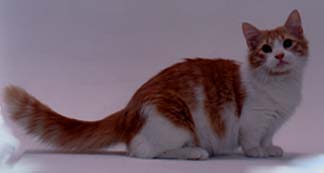 Manawyddan Curmudgeon
Red and White longhaired Munchkin
---

---
Return to Main Page
---
© 1998mbc